Welcome to Translation Expert!
My name is Ilduara Escobedo, I am an experienced legal sworn translator for both English (US) and Spanish (Latin America).
I can also translate freestyle to and from Italian and Portuguese (Brazil).
This website offers an insight into the translation services I can provide for individuals and companies, anywhere in the world.
You can also visit my profiles on the following Translation websites:
Upwork: https://www.upwork.com/o/profiles/users/_~0174d66e8bbf8c4641/
ProZ: http://www.proz.com/translator/2464511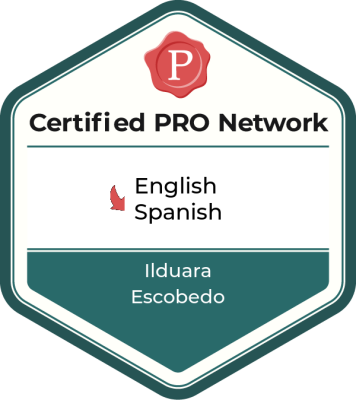 TranslatorsCafe: https://www.translatorscafe.com/cafe/member346824.htm
---
¡Bienvenidos a Translation Expert!
Mi nombre es Ilduara Escobedo, soy una experimentada traductora para inglés (EE. UU.) y español (Latinoamérica).
También puedo realizar traducciones libres hacia y del italiano y portugués (Brasil).
Este sitio web ofrece un vistazo a los servicios de traducción que puedo ofrecer para personas individuales y empresas, en todo el mundo.
También pueden visitar mis perfiles en las siguientes página de Traducción:
Upwork: https://www.upwork.com/o/profiles/users/_~0174d66e8bbf8c4641/
ProZ: http://www.proz.com/translator/2464511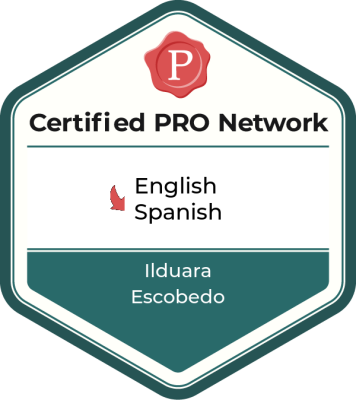 TranslatorsCafe: https://www.translatorscafe.com/cafe/member346824.htm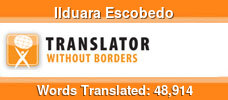 I am happy to announce that I have been admitted into the ProZ.com Certified PRO Network:
---
Feliz de anunciar que soy parte de la red de traductores certificados PRO de ProZ.com: